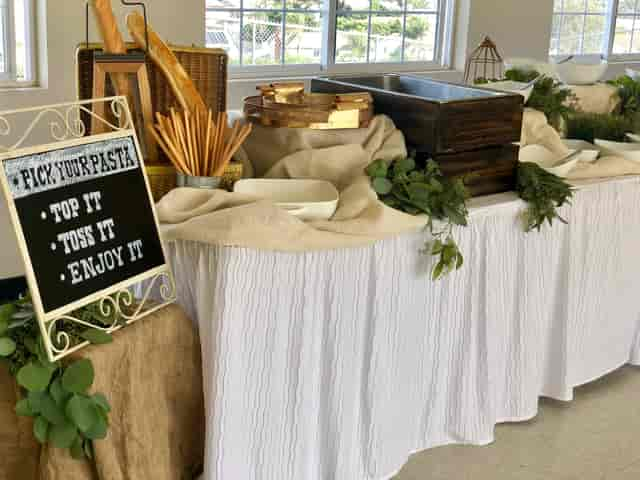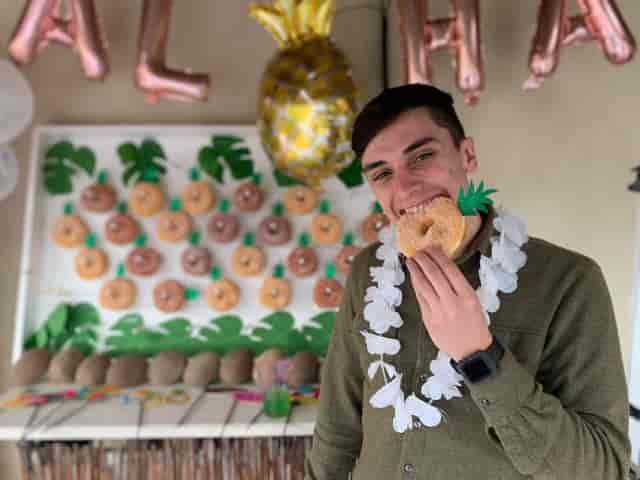 Event Styles
The first step in your party planning process is to decide on the level of service you would like us to provide for you.
1. Party Packs: Casual events - In disposable metal pans
2. Standard Set Up: Good option for when you have everything handled and just need our help feeding your hungry guests.
3. Full Service Event Planning : You have the vision, then hand it over to us to bring it to life.
Details below:
Party Pack Catering
-Party packs are the most casual of all the catering options. 

-Party packs are perfect for events under 30 people or larger events that want to keep things more low key. 
The food items are served in disposable metal pans and are typically picked up at the restaurant on 17th street in Costa Mesa. 

-If you are interested in picking up heating elements to keep the food warm, or serving & eating utensils, those can be purchased in advance as well.

-If you are interested in this option but are in need of delivery, please call to inquire if we have availability for delivery.

-Prices average 10% less than the "Standard Set Up Catering"

-Delivery fee is based on distance with a $30 minimum.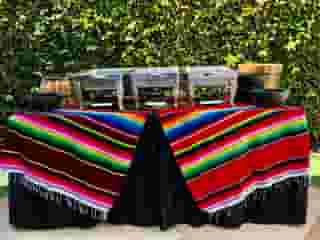 Standard Set up Catering
Our Standard catering will include our same amazing food with the added bonus of not having to touch a thing once we are done with set up. We will bring the linen and your choice of accent color based on what he have in our stock. We set up steam chaffers that will keep your food warm up to 6 hours. 

*All food prices on the website are based on the Standard Set Up. 
*Good option for when you have everything handled and just need our help feeding your hungry guests. 
*Set up is typically one hour prior to guest arrival
*$1 per person set up charge. Minimum $40
*Table not included in set up cost
*Minimum party size varies based on the location of the event
Full Service Event Planning
This is where we really get to shine!
Sit down with Caliente and let us in to your head to see the vision of your event. Then let us turn your dream in to our goals! 

Services we offer:
* Wedding coordinating (Day of or Full event)
* Rentals of all tables, linens, utensils & equipment
* Flowers- for everything from ceremonies to simple centerpieces
* Custom cakes & bakery specialties from our expert baker
* Bar tending and full bar set up with specialty cocktails with exceptional service
* Entertainment - from a live band or DJ, to fire breathing dancers and even Living Statues!