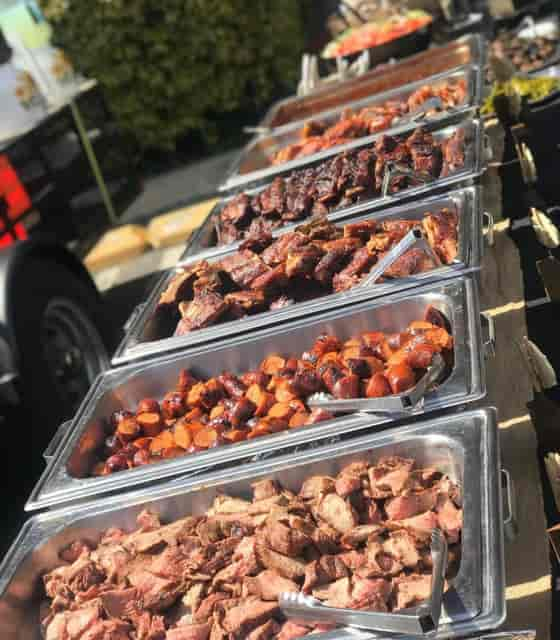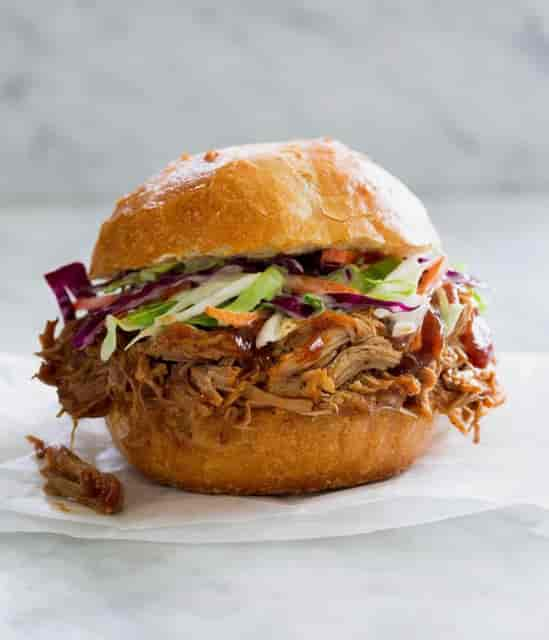 BBQ Menu
BBQ Menu
BBQ Menu
MINIMUM ORDER 60 PEOPLE
COMES WITH CORNBREAD, BUTTER, UTENSILS AND PLATES

Meats:
Baby back Ribs (4- 5 ribs) $1 more per person
BBQ Chicken (1 piece)
Pulled pork & rolls (1.5-2)
Sausage sliced (7-10 pcs)
Tri Tip (5-6oz) $2 more per person

SIDES:
bbq beans, coleslaw, potato salad, mashed potatoes,
salad, milagro rice or garlic-spinach rice, grilled veggies, mac-n- cheese
Baked Potato Bar
Warm baked potatoes with all the toppings to make your own individual heavenly meal.

*Side portion- with cheese, bacon bits, broccoli, green onions, sour cream, onions
$6 per person

*Meal portion- All items from the sides portion plus - chili, chicken, carnitas, or steak (stk $1.50) , Chips & salsa
$9.00 per person
Mashed Potato Bar
Mashed Potato Bar
$5.50 - $6 Per Person
Warm Mashed Potatoes in Individual Martini Glasses. Your Guests Can Top with Cheese, Green Onions, Gravy, Bacon, Sour Cream & Frizzled Onions. Sweet Potato option with marshmallows and brown sugar available upon request.
Set up $50

All prices below are for appetizer portions. 

Use this as your meal option with a larger portions for $7- $9 per person.
Per Person - w/Martini Glasses
$6
Per Person - w/Plastic Glasses
$5.50
Add Shredded Tri-Tip
+$3
Add Roasted Turkey
+$2.50
Add Cajun Shrimp
+$4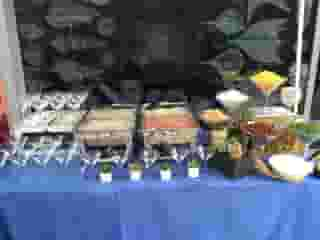 Servers $28/ Hour - 4 hour Minimum
*Includes one hour set up and 3 hour at event, including drive time.

*$25 Each additional hour.

*15% Gratuity added to events with servers or bartenders. (Based on food and bev sales only)

*$50 extra if setting up; upstairs, on sand, boats, or any events that we are unable to use a dolly for delivery.

*$25 extra each server if client is using plates / utensils that are not disposable.